企業価値や、商品・サービスの価値を外部発信する際に用いるツールである
会社案内、パンフレット、WEBサイト等を、
クライアント様のライフステージに合わせて、
視覚的デザイン・イメージの統一を図りながら作成します。

Company brochures, booklets and websites are the tools that initially transmit the company values, products/ services to the customers. Through developing a deep understanding of our clients, we support them to standardize and integrate the company's expressional visual designs and images to best gain market penetration with the public c.
企業をとりまく全ての視覚要素の統一を図るとは、一言でざっくりいえば
見た目を統一するという事。
To briefly explain the standardized visual design and images, this is to integrate the visual messages that the customers perceive (Show our company samples).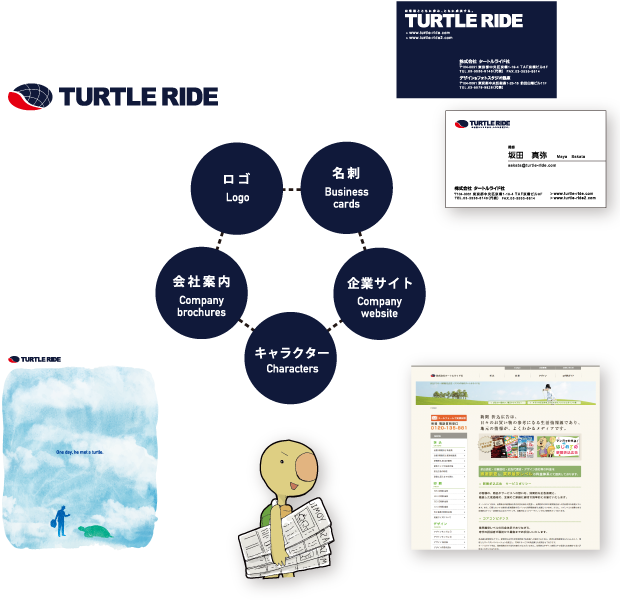 Enhancement of company values will lead to increased competitiveness in the market. This will be a key to further sales growth.

お客様の目につくものすべての
イメージを統一してブランドを創る。
To improve the company values
Standardize every single image the customers recognize the brand as.

好印象、信頼、安心をベースに、
まずは見た目で勝つ。
To increase competitiveness
Gain strength through visual effects created based on the positive impression, trust and reliability.

紙媒体、WEB等を活用し、
最低限の支出で最大の効果を得る。
To increase sales
Utilize paper medium and websites most effectively to maximize the outcome with the minimum costs.